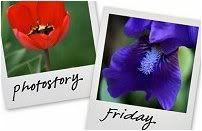 Hosted by Cecily and MamaGeek
Emma June has agreed today to give us an unprecedented look, into the bedroom, of a typical American five old girl.
Emma's room is a room of wonder -- as in, I wonder if there is a bed under all of that crap, or I wonder if I dare open the closet door, or I wonder what that smell is, or I wonder...well, you get the idea.
So, here's a rundown of just some of the things you might encounter, on a trip to Emma's bedroom:
The Secret Room. This is a small room, built under the stairs. It was the selling point of the house, as far as Emma was concerned. Fortunately, the rest of us liked the house too, because Emma was moving in, whether we came along or not. The room is ideal for reading, coloring, napping, even Dads can go in (as long as he doesn't stupidly sit up too quickly). In a pinch, the room is a great place to stash all of your junk, when you are told to clean your room.
The Princess Poster. The equivalent of keeping statues of various saints on your fireplace mantle. Emma is heavily influenced by the Disney Princesses. One of my favorite moments from our trip to Disneyland in May, was standing in line with Emma to meet Ariel, the Little Mermaid. Wonder in the eyes of a child is cliche. It's also true.
Closet doors. Closed. The closet doors remain closed most of the time, because the closet is an ideal place to stash everything, when you are told to clean your room. Emma learned this valuable tip from her siblings. Isn't it great when the kids share?
Mouse Ears. Two sets -- one classic, one a modern classic. Emma likes the "Minnie" ears the best "because, Minnie's a girl! Duh, Dad!"
The scarred old hand-me-down dresser. So many moves. So many memories. So many empty drawers. Did I mention that all of the clothes are on the floor of the closet -- the one with the closed doors?
The Wizard of Oz. I believe it is a law -- maybe even a commandment -- that all five year old, American girls, must have a shrine, somewhere in their room, to the Wizard of Oz. Emma has had this little set for three years -- which amounts to an epoch in the annals of kid toydom. It's, hands down, the best toy we have ever gotten for her. Obviously, Dorothy has been well loved.
Laundry hamper. Empty. See previous entries on Secret Room, the Closet, and the Dresser.
Ruby Slippers. Do you ever find yourself in a small house, with not enough storage space, and a garage still full of boxes from the move (which has nothing to do with the amount of time I spend on this blog), and yet, you hold on to things for, simply, sentimental reasons? Emma has had these "Ruby Slippers" for two years, and almost can't fit her feet into them anymore. But they have been such a source of wonder and joy for her, that I can't get rid of them. What kind of Dad would throw out his daughter's first pair of Ruby Slippers?
And finally, the pinnacle, the ultimate, the one thing that all five year old girls cannot live without. The piece de resistance....
The Led Zeppelin Poster. The previous owners left this behind, and since they left it in "Emma's room," she claimed it. And it has hung on her door ever since. She thinks the girl in the upper left hand corner is very pretty. That's Robert Plant. I don't have the heart to tell her.
So that's pretty typical, right?
I hope this has been enlightening for everyone. I've learned that maybe I should be going down to Emma's room, a little more often.