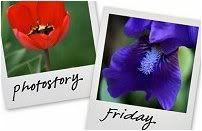 Hosted by Cecily
This board was a Christmas gift from my dad.
It's been bouncing around our various homes for about a dozen years now. It sits quietly, unmoving, and often unnoticed -- for years at a time. In all that time, probably the only thing it has been used for is a giant coaster.
Due to my current employment status -- or lack thereof -- we've had to make some adjustments. We don't have a lot of areas where we can cut back, but one place we can reduce cost is the television. We suspended our satellite service this week.
And, surprisingly, my children's world didn't end.
We have a DVD player, we still get all the local television channels -- we have a Wii, for crying out loud. We have a computer and iPods. Even without the gazillion channels we were paying for (of which we watched about six), I assured my kids that they would still get plenty of screen time.
Then they found this lonely little board.
Matt dug through the old game boxes until he found some checkers, and then he asked "How do we play?"
Our lives now revolve around the checker board -- no screens, no lights, no noise, no switches (no lobotomized, zombie eyed stares) -- just reds and blacks. Checkers and Kings.
It turns out that Matt has an uncanny ability at checkers -- and he thrills at it (I think it's his mathematical aptitude -- which also explains why I am NOT very good at checkers). And he thrills at beating me -- which he does on a regular basis.
An
embarrassingly
regular basis.